Updated
Now
I finally updated this site at the beginning of the year after 5 years of letting it languish untended. Writing new content has gone more slowly than I'd planned, but I've managed to push a few things out. More posts are pending:
Working through improvements to the site functionality and my custom theme. I added reading time estimates recently and added an archive list. I sent a pull request with the feature to the readingtime plugin to show reading time estimates as a range (e.g., "5–7 minutes").
Personal
I am living in quiet, rural Central Texas. Unfortunately ideal evening hiking conditions have fled with winter's approach, so I am limited to weekends. The weather has been gorgeous, though.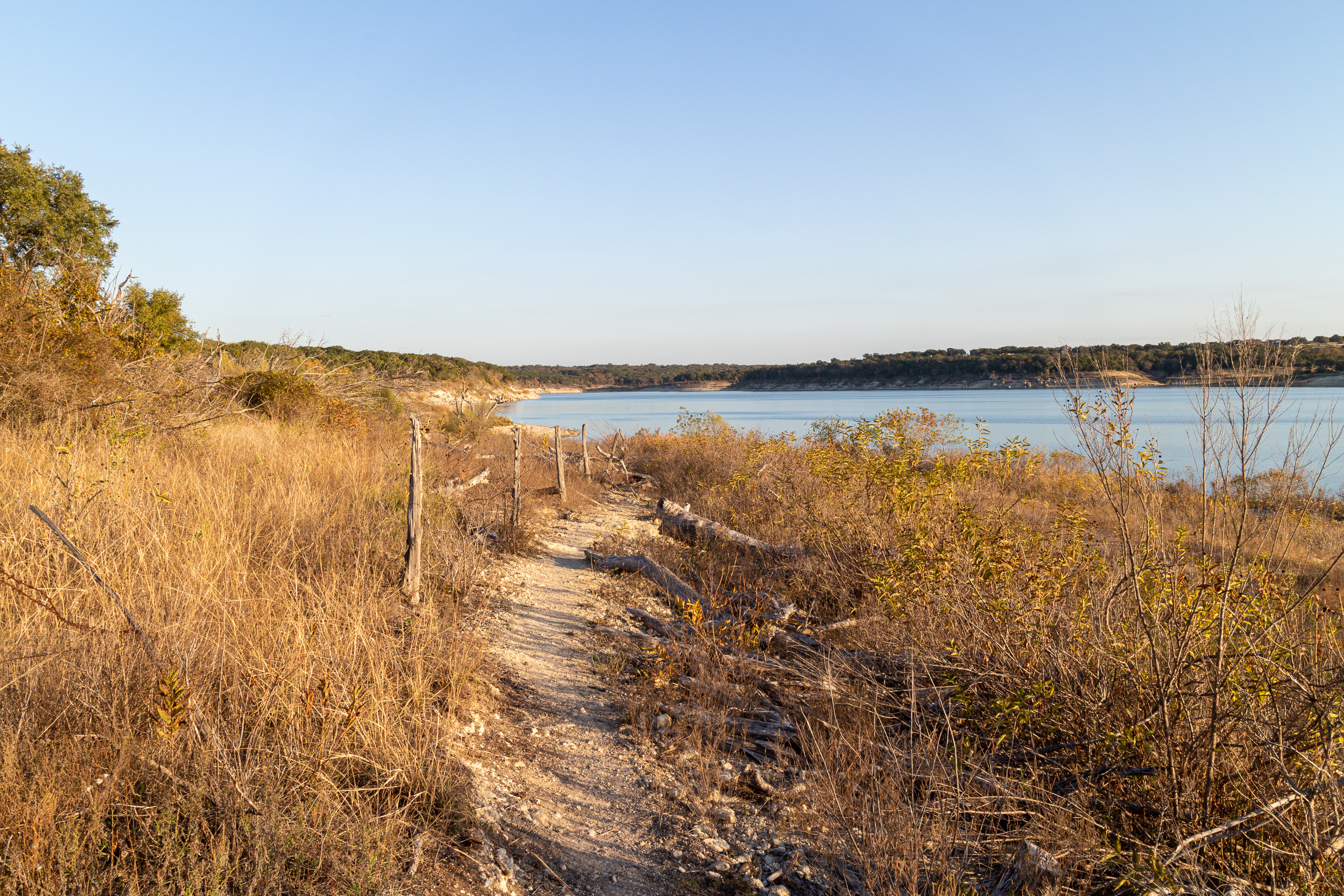 I went carnivore in October 2018 as an intervention for chronic health issues. So far, for me, it's the best nutrition approach I've yet tried. It was a logical next step after restricted AIP wasn't as successful for me anymore. My staples are grass-fed beef products and pasture-raised eggs. COVID-19 related egg shortages have, thankfully, resolved.
Reading
I'm reading The Tragedy of American Compassion, which argues that government-sponsored welfare programs have toxic incentives, neglect individual needs, and crowd out private charity that would be more effective in helping improve life for the poor. It develops its thesis through a historical overview of charity and giving in the US.
Started Boundaries by Cloud and Townsend. There are some useful concepts in it, like the main types of boundary problems (The Compliant, The Controller, The Nonresponsive, The Avoidant) and how these problems tend to play out in relationships, but the book reads a bit like a reference-heavy humanities text with Bible verses cited several times a page. This isn't bad per se, but the text could stand to be cut down in length.
I've been working my way through The Daily Stoic this year. I have not kept a regularly page-a-day schedule very well, and the content itself is pretty shallow, but it's been helpful as a motivational philosophical text.
Recently completed
Revisiting Brandon Sanderson's The Stormlight Archive series. This is one I violated my policy about waiting for series to be finished before starting. I re-read The Way of Kings and Words of Radiance, then finished book 2.5, Edgedancer, Oathbringer, and Dawnshard. Recently completed Rhythm of War*. Really excellent series. Very recommended for fantasy fans. Sanderson is very good at his work.
The Children of the Sky - Direct sequel to Fire Upon the Deep by Vernor Vinge. I did not enjoy this as much the first book. It's all set-up with no payoff. More intrigue than world building and the intrigue struck me as a bit silly with overly villainous bad guys. We're still awaiting a concluding volume from Vinge, so it's difficult to offer a recommendation either way.
I Am Error - Nathan Altice's excellent overview of history and technology of the Nintendo Entertainment System (NES). There's something about computers from the 80s that I find deeply fascinating. Machines of the era straddle between the wizardry of analog electronics and commoditized general computing hardware of more recent times. The book goes in detail on limiting features of the NES and how different games worked around them, both in software and hardware. The book is part of the Platform Studies series that aims to fuse a technical overview with historical and cultural details. This approach risks satisfying neither detail-desiring engineers nor humanities-types more interested in the cultural context, but I found the balance struck here reasonable. Recommended if you have any interest in older computing or video game platform.
Fire Upon the Deep - First book of Vernor Vinge's Zones of Thought trilogy. I went into this with no expectations other than "hard science fiction", which I think is probably the right way to approach it. Really enjoyed it.
The Powers of the Earth and Causes of Separation - Books 1 and 2 of the Aristillus series by Travis J. Corcoran. I Kickstarted these years ago and finally got around to reading them. Great modern take on The Moon is a Harsh Mistress with a nice helping of L. Neil Smith thrown in.
The System of the World - 3rd volume of the Baroque Cycle. Highly recommended, along with his other works.
Starsailing - Speculative overview of solar sail technologies for inter-system and interstellar travel. More geared towards convincing 1980s NASA to take on a solar sail project than the details of the technology than I would've liked.
Work
I work remotely in the contact center of a major national boating retailer as an Operations Analyst. My work primarily involves reporting automation (mostly Python) and data wrangling, forecasting contact demand, workforce planning, managing the Contact Center Operations team, and IT administration. My major work goal for 2020 is to automate myself out of my position.
I completed a major contact center and workforce optimization platform migration at the beginning of April, which is a major improvement over our existing platforms. I am still working to iron out some issues, including some acute limitations with the WFM platform.